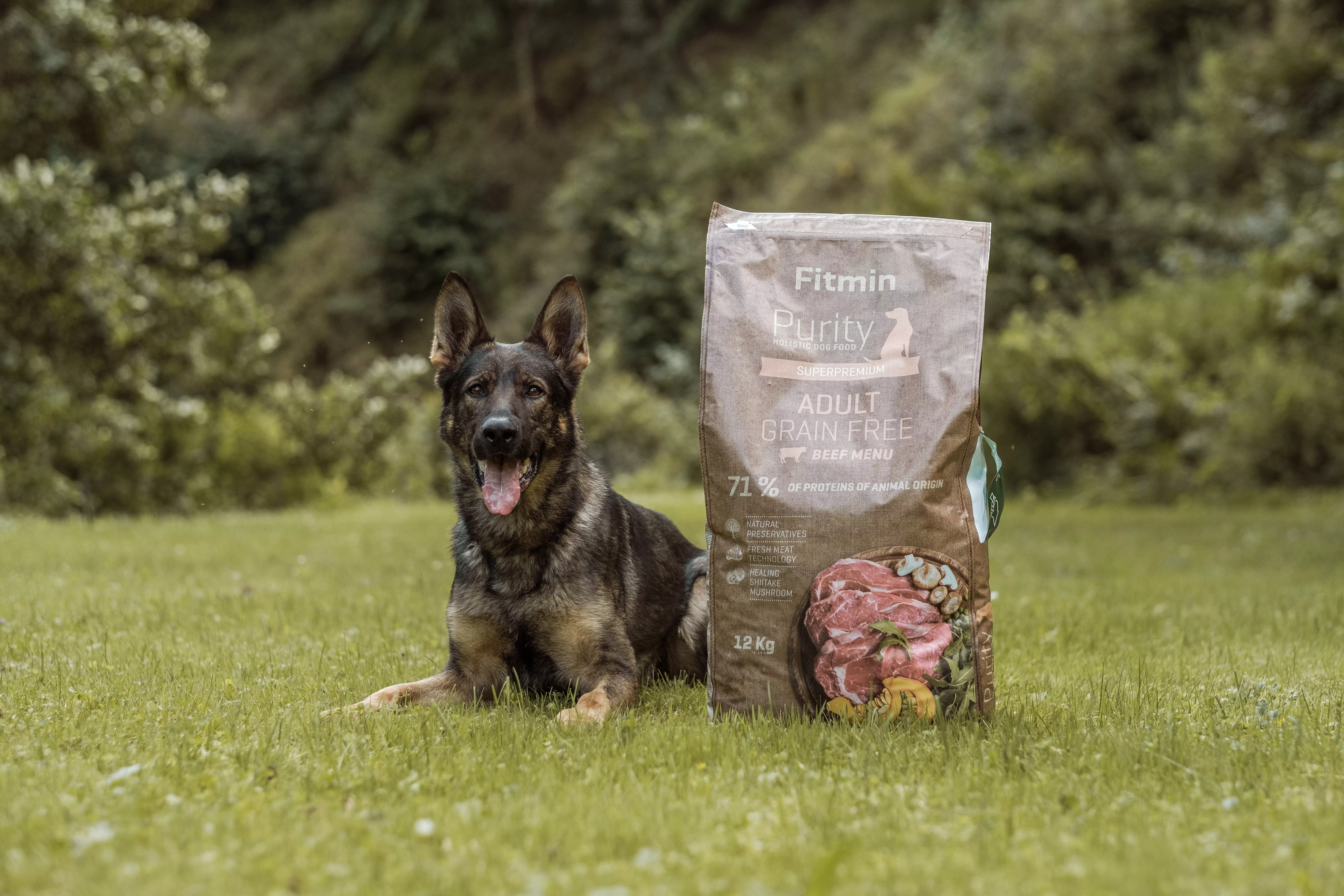 Holistic recipes based on latest trends
In Purity feeds, our many years of experience are combined with current knowledge in animal nutrition.
All holistic recipes contain an ideal ratio of fresh meat, vegetables and functional ingredients. The rich content and digestibility of nutrients are ensured by the most modern processing technologies, in the development of which we belong to the world's top.
The Fitmin Purity range offers 8 types of feed, from which you can choose rice-based feed or grain free feed based on peas, potatoes and pumpkin. Peas have a lower glycemic index to prevent obesity. Rice recipes contain cereal rice, but not wheat or corn gluten, which may be potential allergens for some individuals. The advantage of rice is that it spends slowly and allows the body to use the released energy for a much longer time.
In developing the recipes, we tried to respond to the latest trends and enriched the feed with superfoods and ingredients with beneficial effects. For our anti-cancer and detoxifying effects, we have added, for example, Shitakke. This miraculous sponge can suppress all sorts of allergy symptoms, plus it is a rich source of vitamin D, antioxidants, iron and selenium. There are also fruits, vegetables, chelates, prebiotics or carefully selected mixtures of herbs, called Herbs Vitality Complex, which is aimed at promoting digestion and detoxification of the entire organism. Natural preservatives are also used in feeds to bring them closer to nature.
High ratio of fresh meat
Grain free and rice recipes
Beneficial ingredients – shiitake, chicory root, milk thistle seed
Herbs (Herbs Vitality Complex) supporting digestion and detoxification of the body
Colorful composition – different variants of fruits and vegetables
Complex of natural antioxidants